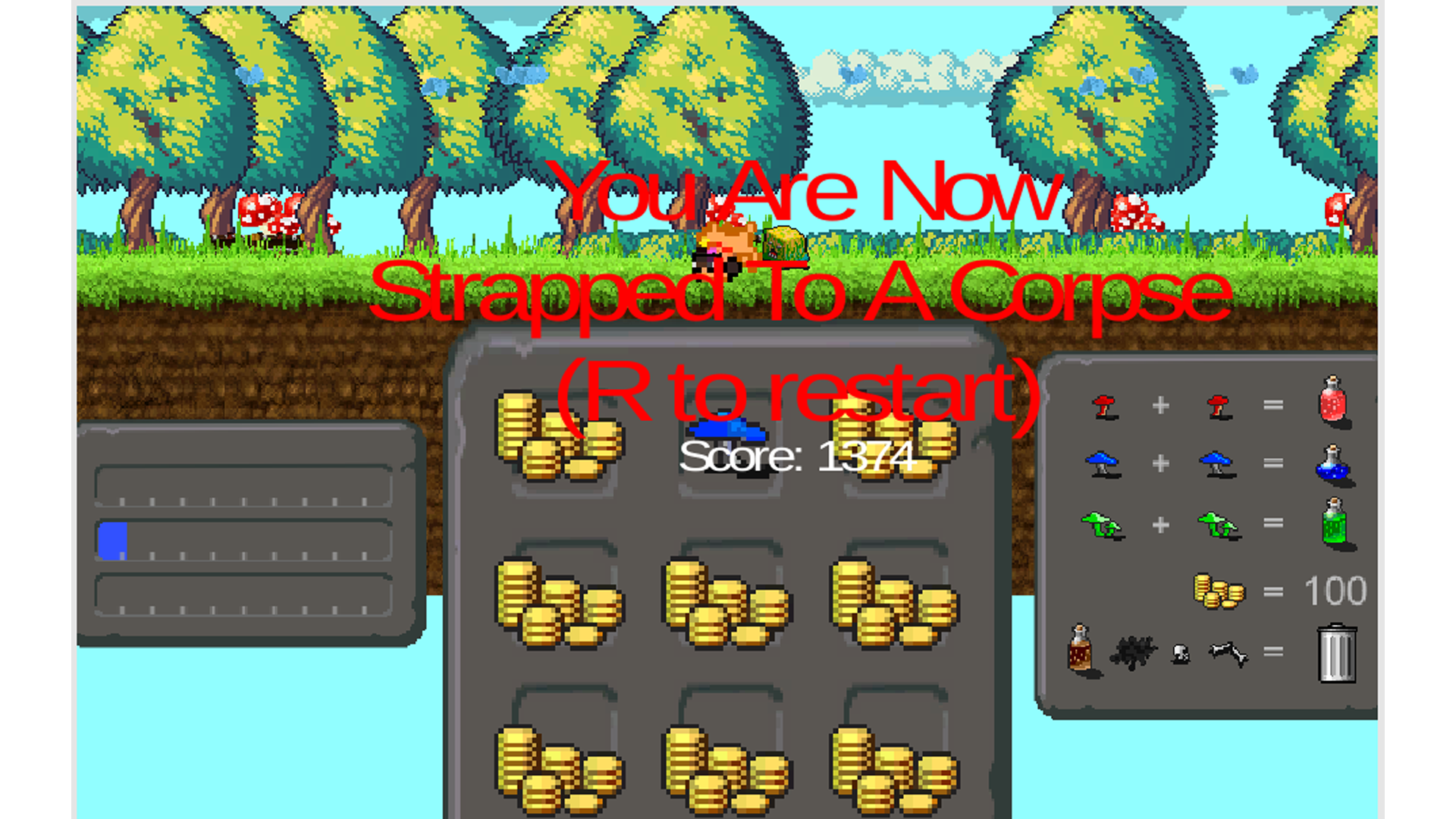 It's a bit hard to see, but 1374! I told you I was coming for that high score. This game actually gives me the same feeling Nanaca Crash used to. Makes me wonder how far we can push it. If anyone can beat my score, post a pic and others can do their best to beat you.

As you can see my strategy is the "throw everything away except potions until red potions decide they hate you, then go full gold build." And it worked alright.

I actually think I might try a strategy that involves tossing all my green potions. It's risky, but it gives you a high chance of using blue potions to not take damage. Then just have a red or two on backup. Could be terrible, but who knows.